Orlando & Orange County foreclosure auction data the easy way!
Investors and first time home buyers or people simply looking to upgrade their home have found our service invaluable in getting amazingly discounted foreclosures in the Orloando area. The county only lists foreclosures by case number, they don't give you any information on the properties, no way to search upcloming foreclosure by size, value or anything at all. OrlandoForeclosureAuctions.com does all this hard work for you by extrapolating all the hard to find data on the properties and giving you it all in advanced searchable foreclosure finding tools so you can hone in with laser beam accuracy on the property types you are interested in!
The advantages of buying at Foreclosure auctions?

Great way to pick up a great property at deep below market discounts!
Investors find it one of the quickest ways to grow their real estate portfolio!
The county foreclosure auction is a great way to find the home of your dreams to live in for pennies on the dollar in some cases!
The properties at the county auctions aren't listed or marketed to the general public like the foreclosures you see listed on other sites or the MLS, less competition, better prices!
Inside of OrlandoForeclosureAuctions.com you get:
We have 41,782 foreclosure in the Orlando area to view!
Customizable "Foreclosure Alerts" let you set an alert to goto your phone or email to let you know when something you want hits the auction lists!
Create your own "Hot lists" of properties you are interested in and you can download them in excel format.
Each property information page has links to the tax history, the docketts for the property's foreclosure and a picture for each one!
Every Auction date, hot list, search that you do can be downloaded as a spreadsheet for you hardcore investors!
Without
PBCHomeAuctions.com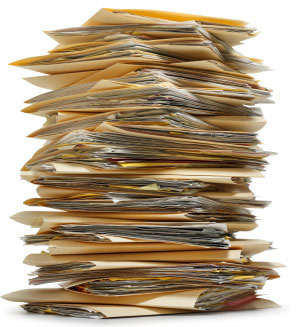 You have to goto the county auction site, copy paste 1000's of auction property addresses into spreadsheets. Then you need to goto the tax appraiser's site and copy paste bed, bath sqft etc for each of the 1000's of properties on your spreadsheets. Doing this for 1 month of auctions will take you & a staff a couple weeks!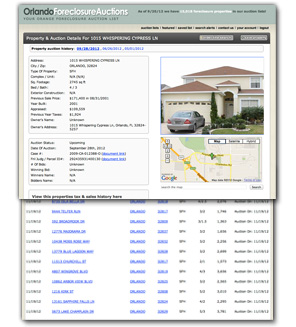 Let us do all the footwork for you! You get an easy to navigate fully customizable foreclosure search platform that lets you focus only on the most important part of the business. Finding properties that will make you money and foreclosures that you will love to live in!